As a team, we like to live by our slogan "We're More Than Ink on a Shirt".
We believe something as simple as volunteering is not only great for giving back to the community, but makes for much needed team bonding time. People often get so caught up in their work they forget about the importance of building relationships with your team members and the community that has helped our business grow into what it is today!
Creative for a cause
Creative for a cause is the name for our volunteer opportunities we like to take part in as a team. We have done things from helping pick up trash on Presque Isle to helping out with yard work for Because You Care! This summer some of our team members have volunteered for 5k runs and marathons by simply helping out with wristbands for attendees. We also had some volunteers at the Second Harvest Food Bank and Asbury Woods Nature Center, where we helped clean up outside the morning after they hosted an event! We take full advantage of any volunteer opportunities going on in the area because we look at it as a positive experience for our work place.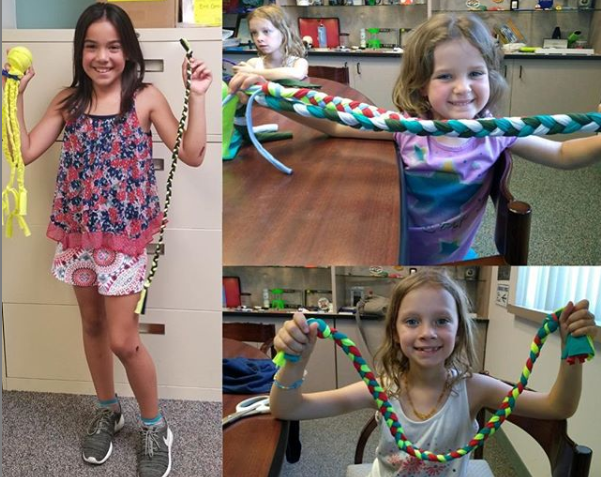 In the past, we have also done fun group activities that involved recycling old tshirts and made them into dog toys to give to local animal shelters. It's funny to think that something as simple as making dog toys can create a fun working environment while participating, and afterward. Activities like this create bonds between staff members that last throughout the working days and overall makes it a positive work environment to be in! And who doesn't like doing activities that will make animals happy?!
When people think of Creative Imprint Systems, they may solely think of the place that makes t shirts, but we are much more than this. We are a team that works hard to get things done and focuses on our customers, the community, and the relationship with our employees!