Have you had the pleasure of designing your very own t-shirt through our online design studio? If not, now is your chance. AND after you've had all the fun designing your own shirts, you have the opportunity to get  12 shirts with your 3 color, 1 location  creative design for free. Yep, you read that right. Keep reading to see how to enter!
Design Studio
When you land on our homepage, you will see Design Studio  located in our navigation bar below. Once you click on the design studio tab, get ready for your creative juices to start flowing! 

Begin Your Design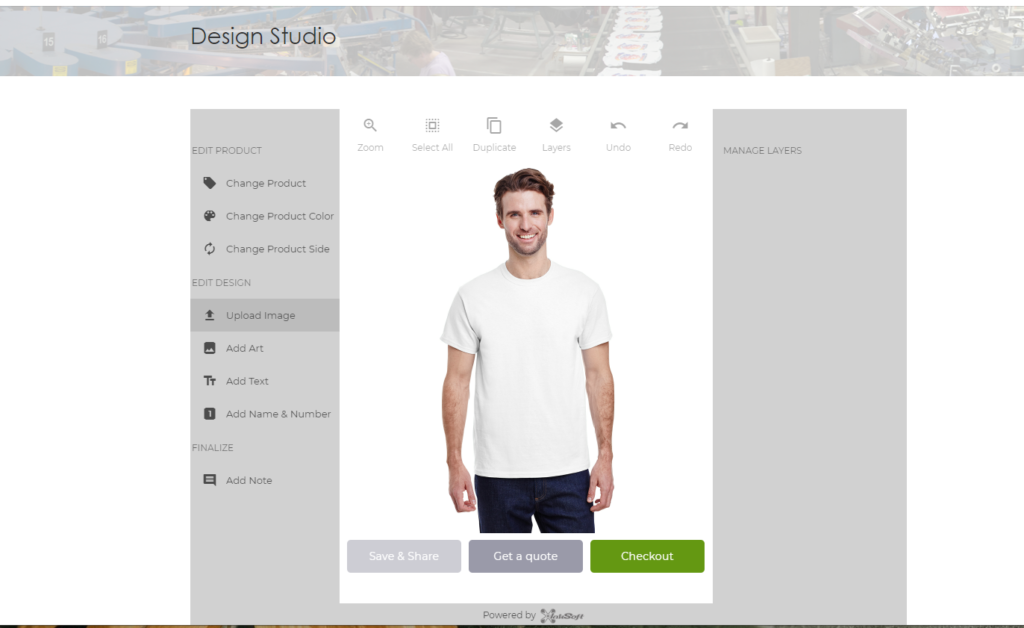 The image above is the first thing you will see when you enter the design studio. You have the option of uploading your own image from an existing art file you have, or you can create your own right there in the studio using stock images. If you already have your art file, then great! If you wish to design it using the stock images, even better! You are able to change the color of the shirt, but not the style. Our G800 Gildan t-shirt is the only style eligible for the contest! There are many different images and fonts you can use to design that perfect t-shirt you've been waiting to bring to life.
Create an Account
Once you have created your design, click the save and share button towards the bottom. This will then bring you to two options – create an account or log in. If you need to create an account, enter your name, email and desired password.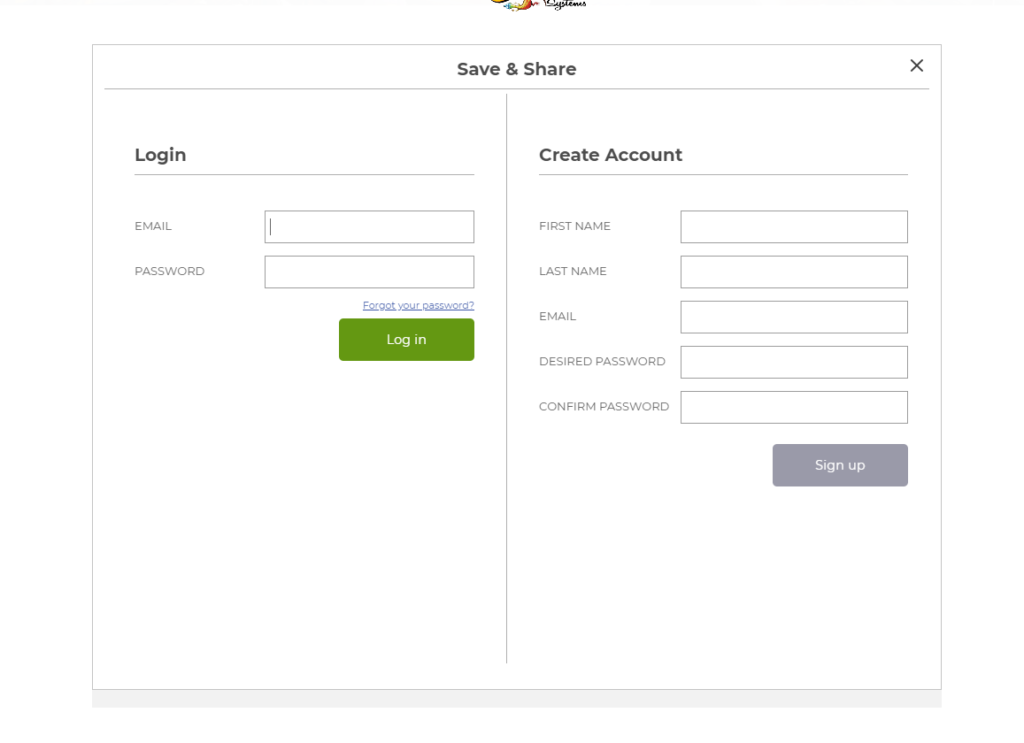 Name Your Design
DON'T MISS THIS STEP! After you name your design, it is crucial that you put "contest : name of design." This shows us that you are entering the contest and not asking to receive a quote on your design. For example, if your design is a photo of trees with the words explore, you could name your design Contest : Explore. Get it ? Got it? GREAT, now lets get started!!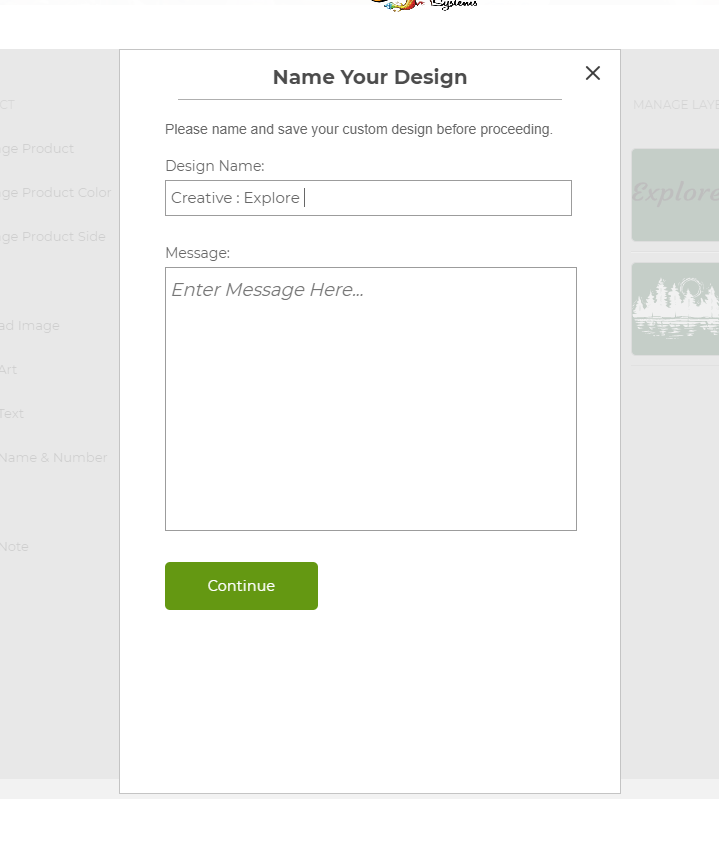 Share Your Design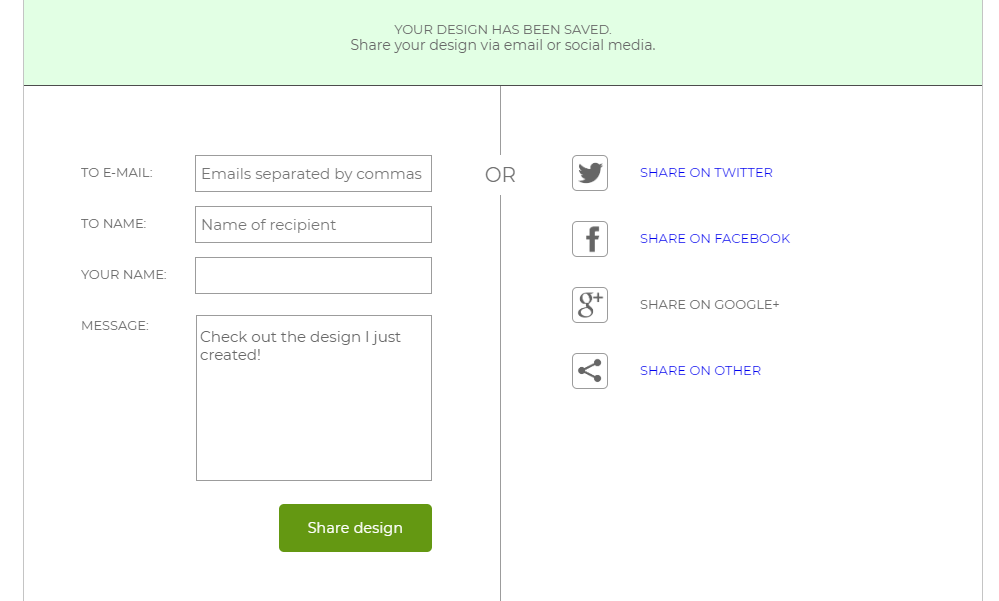 Once you have officially created your account and named your design, it's time to share it! In order for us to review your work, enter CustomerService@cis-erie.com into the TO EMAIL: box. Following that, In the message box below place your phone number so we are able to reach you with any questions regarding your design. Feel free to share your design on your own social platforms and TAG US ( @creativeimprintsystems)  so we can share it too.
If you have come this far, you are now entered to win the contest! The contest will be running from January 10 – 22. This gives people more than enough time to think of a creative design and enter! After the 22nd, we will be posting the designs on our social media platforms asking our followers to take a poll and vote on which design is the most creative. Good luck!