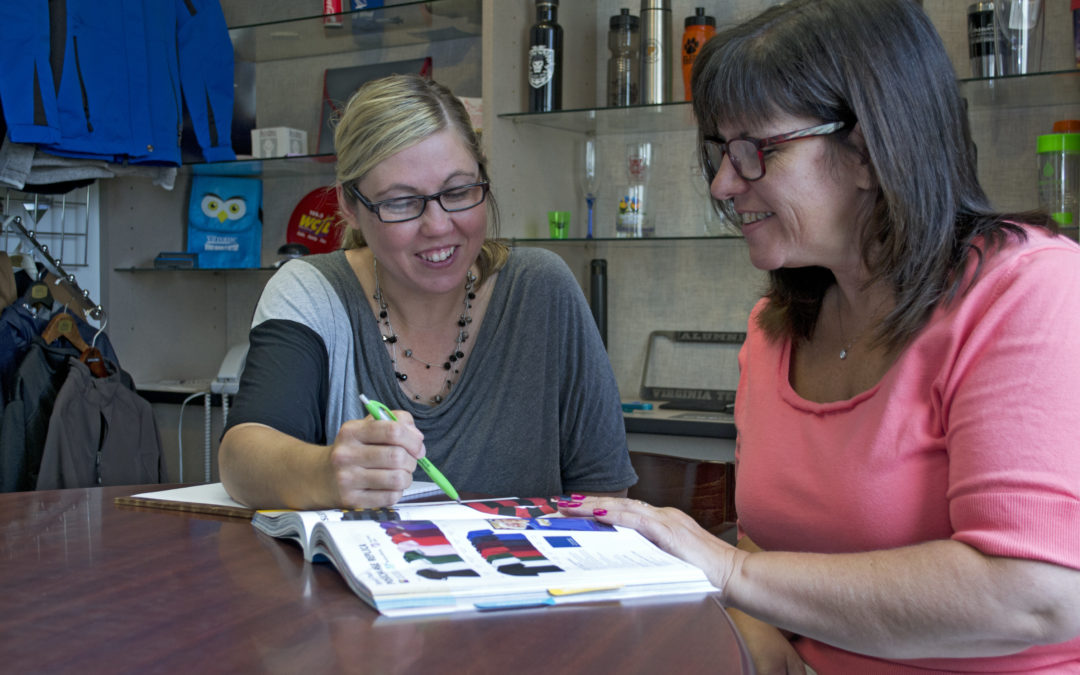 "Genius is making complex ideas simple, not making simple ideas complex."
We stick by Einstein's quote when guiding our customers through the ordering process. The easier it is for you the better it is for both of us. Follow the steps below to get the swag you're thinking of.
1. Find a design you can't live without, and either design it yourself or come to us with a concept
We have four full time graphic artists who can help bring your artwork to a whole new level, or you can design an epic design yourself. We prefer artwork that is vector. If artwork isn't your thing bring an idea from an internet search, or even a sketched idea and we can bring your vision to life.
We will get you in contact with a member of our sales staff to help you get your order started.
3. Talk to the salesperson and find the right item for you.
We have thousands of items to choose from and our salesperson can find the exact right item for you. We want you to get the most bang for your buck so we will help decide what's right for you.
4. Figure out the number of items to order and place your order!
Need 1,000 or need 12? We can help you nail it down and figure out where the sweet spot is for your order.
5. Approve the order acknowledgment.
Your salesperson will send you an order acknowledgment that will have a description of the artwork, the item you are ordering, and the price on it. It is important to check the details closely to make sure it is all exactly what you want.
6. Approve artwork
You will receive an art proof with all the pizzazz you were looking for. Check it over to make sure everything is spelled correctly and all of the ink colors are exactly what you are thinking.*Remember all screens show colors slightly differently.
7. Get a call or email for pickup
Hooray! Jump for joy! Your order is complete and waiting for you to come pick it up!
8. Come pick it up or have it shipped to you!
It's hot off of the press, come and get it! Pick up at any of our three locations or have it shipped to you. Woooo! Sound the alarms you finally have your order in your hands! We know you will love it!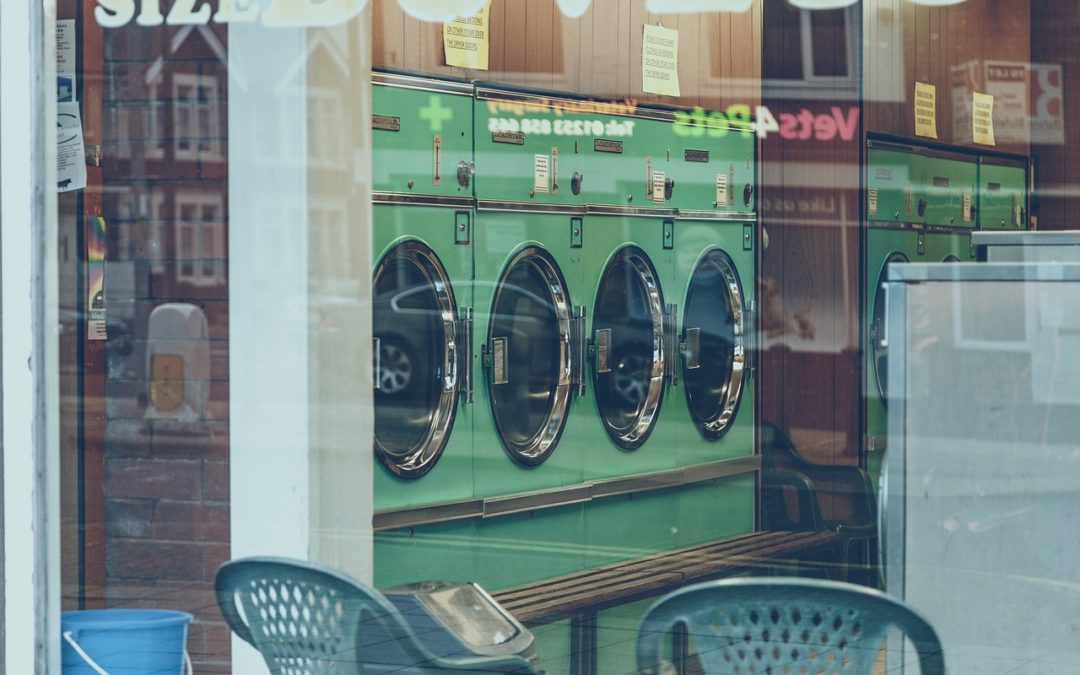 Let's face it, no one likes to do laundry; and folding and putting it away, you can forget it! Keeping your screen printed apparel looking fresh every time you wear it is as important to us as it is to you. Here are a few of our inside tips and tricks to keep that fresh off the press look.
1. Wash similar clothes together
We know you're thinking, well duh of course I don't wash my white with my reds! But we're always talking about washing similar textures together. For example washing a screen printed 100% polyester smooth knitted shirt with a jean jacket with buttons could damage the shirt. Washing with items that are unalike each other can also cause pilling.
2.  Wash custom prints in cold water
This is a universal rule for most clothing in general cold is good and heat is bad. Unless the apparel is very dirty or needs to be sanitized there isn't much of a reason to wash clothing in heat. Hot water isn't gentle on fabric and in the end will break it down.
3. Avoid using bleach or other harsh detergents
Don't use bleach or other harsh soaps (like fabric softener) as it can break down your clothing and prints.
4. Do the hokey pokey and turn your clothes inside out
Turning your clothes inside out is a trick any laundry pro will tell you if the item is screen printed or not. This will help the printed area on your t-shirt stay vivid.
5. Turn it Down! Use a Low Heat Setting in the Dryer
Do not, I repeat DO NOT put your custom printed clothing in the dryer at the hottest setting. Dryers are amazing time savers but they are rough on the longevity of clothing. Dryers can be particularly hard on the ink we use to print with.
6. Stay away from the dry cleaner and ironing
As we've established, high heat is not good for screen print designs, and dry cleaning and ironing are no exception. Ironing directly on a screen printed design can cause damage to the design.
What we've learned today to keep your screen printed clothing looking better than ever: wash similar clothes together, wash it in cold water, avoid bleach and harsh detergent, turn your clothes inside out, use a low heat setting, and stay away from the dry cleaner and ironing. This concludes our lesson on how to wash your screen printed apparel for the very best results.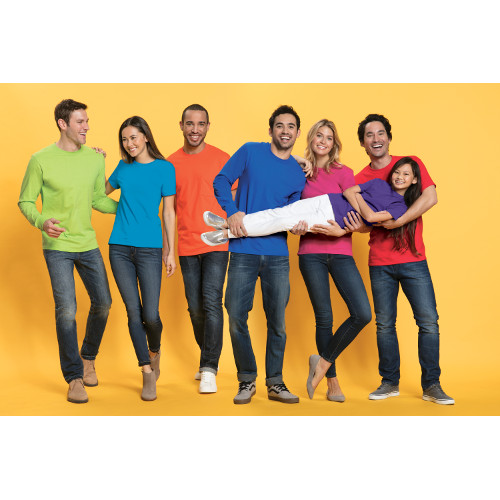 We see it every day, people going through the daunting task of choosing the right t-shirt for their occasion and wanting to pull their hair out! Do you want your shirt to turn into a crowd favorite or have it be hidden away in a drawer never to be heard from again? Read on!
100% Cotton OR a 50/50 Blend Standard 6.1 oz T-Shirt
This shirt is a classic go to for events everywhere. This type of shirt will be what you see in many situations and may be right for you too. This will be the easiest on your wallet, and is also so widely used most people will know their size before even trying it on. These shirts have a boxier cut and will last FOR-EV-ER. Seriously, we still have some from the 60's. This is the most basic option and is a go to for people everywhere.
100% Polyester Performance Shirt
This isn't the 100% polyester shirt that your parents wore in the 70's. This material that has a smooth feel to it and is durable, wrinkle resistant, and lightweight. Performance shirts have an amazing property that will wick away sweat from your body which is perfect because no one likes their shirt feeling wet… gross! These shirts may be used for sports teams, 5K run/walks and any athletic event.
Tri-blend T-Shirt
These shirts are made of 50% polyester, 25% cotton, 25% rayon. The fabric of Tri-blend shirts is as soft a kitten on a cloud made of marshmallows. These shirts are more fashion forward and are used for events with a younger generation in mind. Although, people of all ages have been known to love a tri-blend tee.
In conclusion, let's recap what we've learned today:
1. Want a more price conscious look that will reach a large demographic? Look no further than the standard t-shirt.
2. Have an event with athletic people? A performance tee is where it's at.
3. Need a more fashion forward look that mimics retail? Go with a Tri-blend.
When you chat with one of our expert salespeople keep these things in mind, but of course these are not the end all be all. We offer hundreds of different t-shirts with different cuts and fabrics. If you want to see one of our many options your salesperson can order a sample for you. To begin looking for your favorite t-shirt follow our link- Our Products.