The new year is quickly approaching, and what better way to show your staff how much you appreciate their hard work than to reward them with personalized gifts.
There are countless options for gift ideas, but try stepping outside the box and order something different than what you typically order every year! Here are a few different options that are quickly already becoming a popular trend for 2020:
Sherpa Blanket
You can never go wrong with a personalized blanket. Sherpa blankets have been brought up in previous blog posts, and that is because lately we have been seeing them everywhere!  People might say they have too many, but blankets are something that will always be used or needed at one point or another. When you gift a nice Sherpa blanket with your staff members personalized name or with your company logo, they can keep it at their desk for those extra chilly days.
The Herschel Duffel 
If your company does a lot of traveling for business meetings… say no more. This Herschel duffel bag is the perfect size when you're taking a few days away from the office. It is big enough to fit everything you would need for a business meeting, including a compartment on the side for your shoes. I mean… how perfect is that?
Digital Photo Frame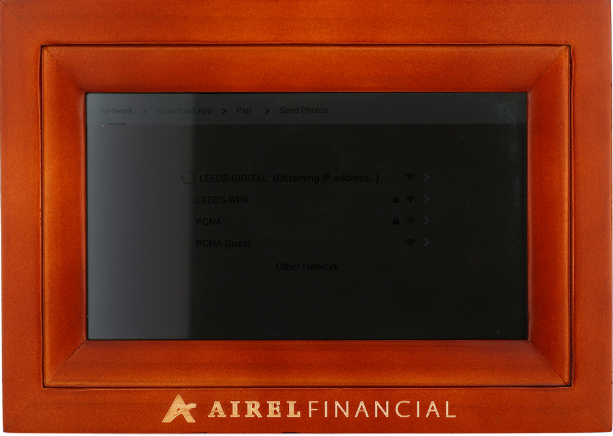 Lets be honest, we all want 1000 pictures of our loved ones and animals on our desks to stare at all day long, but it can get a bit crowded. These digital photo frames are perfect so your employees office space can remain clutter free, and they will also be able to look at endless photos of their dog (a dream come true in our eyes). It's a win-win for everyone, you can feel more organized and less cluttered while having a slideshow of your family on repeat.
Tumbler
This is a very simple and common company wide gift, but an essential item that your staff members could use every year. If you give your staff annual personalized tumblers with your company name, try adding their name onto it to make it even more personable. It's a great feeling to walk into a meeting with something they will actually use and feel excited to show off.
If you are interested in getting any of these items personalized for your office this new year, or if you want to see other options, contact us today!