Everyone is ditching plastic straws and replacing them with reusable ones! It's 2019, and we're all going green. Our promotional product special for the month of August is a reusable silicone straw with a travel case to take with you on the go.
Here are a few reasons why you should not be using plastic straws, and instead replace them with reusables: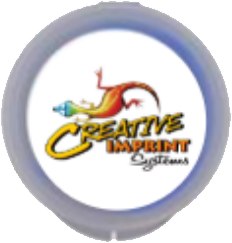 1.Plastic hurts the environment
Nobody likes to see those pictures of animals from the ocean with a bunch of plastic in their stomachs that killed them over time. Plastic straws are a huge reason that animals are becoming extinct and something as simple as using a silicone straw can help prevent this.
2. They cannot be recycled
Most plastic straws you get with your drink from restaurants can't be recycled, so they end up in the landfill. The straws can sit in the landfill for years, or will eventually make their way into the oceans and waterways.  Silicone straws are able to be cleaned and run through a dishwasher, it's that easy! Keeping a reusable straw on you at all times will last you a while (if you continue to clean it, of course).
3. Reusable straws will save you money
Who doesn't love something that helps them save some money? Forget about spending money on plastic straws for your drinks! Purchasing a large pack of disposable straws may seem like it's more cost effective at the time, but things add up when you're just throwing the product away after using it once. We reuse cups every day, why not our straws too?
4. It's trendy!
It's a good thing reusable straws are in right now, because they are not only stylish but they're saving the environment! Lately, we've been seeing more people with reusable straws in their Starbucks cups than plastic ones. They come in all different types of fun colors, which makes sipping your drink more fun and aesthetically pleasing.
These are a perfect promotional product that people can take with them wherever they go. You are able to get your company or organizations logo placed on the top of the travel case, which will always spark a conversation. Contact one of our sales reps today if you want to help better the environment!