It's the new year and you know what that means… new changes! Yes it is very cliche to say "new year, new me", but when you're constantly trying to market your brand, you gotta change it up a bit! 
Sticking to the same garments every time you place an order can get kind of boring, especially when styles change so often. With the styles and brands changing constantly, so does the quality of garments. If you have been ordering through us for a while, then you can agree that we are constantly getting more and more t-shirt options. Yes, there will always be price differences when it comes to different qualities of the garments, but you have to think about t-shirts as making an investment in your brand, and your customers will be talking about how comfortable YOUR shirts are!
New year calls for new adventures and stepping outside of your comfort zone, like changing up your t-shirt colors from black to red. Or red to black. Or even yellow to blue. Be bold! Maybe you want to stay with a color that is best identified with your brand, but there is nothing wrong with doing something different to make your logo stick out. Most t-shirts come in many different colors, choose one you like and stick with it for a year, and if you hate it you can always go back to your OG colors.
If you have been stuck with what type or brand of t-shirt to switch over to, here is a list of new comfortable styles to choose from:
Bella + Canvas Unisex Jersey T-Shirt
This Bella + Canvas t-shirt is not your average shirt. These have that jersey feel instead of the typical stiff feel you might get from other brands. If you feel like you are trying to aim for comfort all 2020, then this shirt is right up our alley.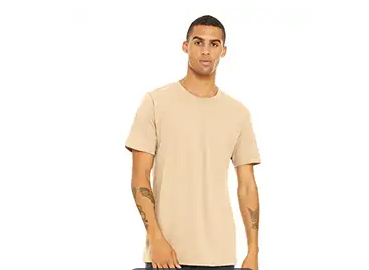 Gildan Softstyle V-Neck T-Shirt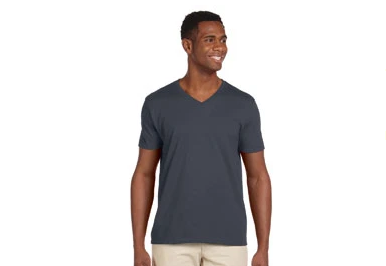 If your company or organization usually goes with the typical crew neck t-shirt, switch it up a bit! V-necks will never go out of style. You can wear a v-neck dressed up or dressed down…. its a win-win!
Jerzees Snow Heather T-Shirt
This shirt is another one that is more comfortable than your average t-shirt. It is a new snow heather t-shirt from Jerzees that is about to be a popular one for 2020, we can feel it.