If you're like us, you have one million old t-shirts from different events in your closet. This means we are always looking for ways to upcycle in stylish and easy ways, and today we decided to upcycle a t-shirt into a reusable tote in honor of Earth Day. You can do this with any tee shirt you no longer want to wear, but still want to get some use out of. Follow these five easy steps and you'll have a reusable bag in five minutes.
Start with any shirt your heart desires and cut the sleeves off of the shirt
Lay the t-shirt on a flat surface and cut the sleeves off leaving a 3 inch (or so) width of fabric at the shoulder seam. This will be your shoulder strap so you don't want to leave it too flimsy.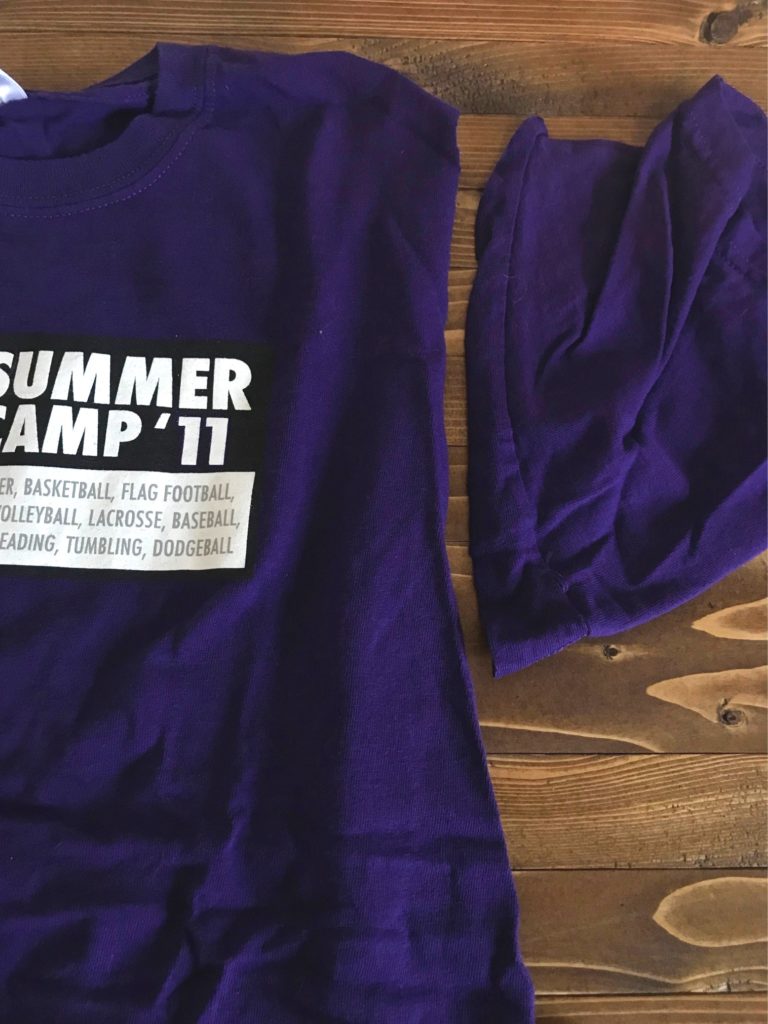 Cut the Neckline
Turn the T-Shirt inside out and trace the outline of a large bowl around the neckline. After you have it traced cut it out with both sides of the shirt at the same time.
Cut the fringe for the bag
Determine how deep you want the bag to be, and keep in mind the fabric will probably stretch and become longer. Measure an additional 3 inches down and cut the bottom of the t-shirt at this spot. Keep both sides of the tshirt lined up and cut the bottom into strips at about 1 inch wide and 2 inches tall. Cut the front and back at the same time so the pieces will line up exactly.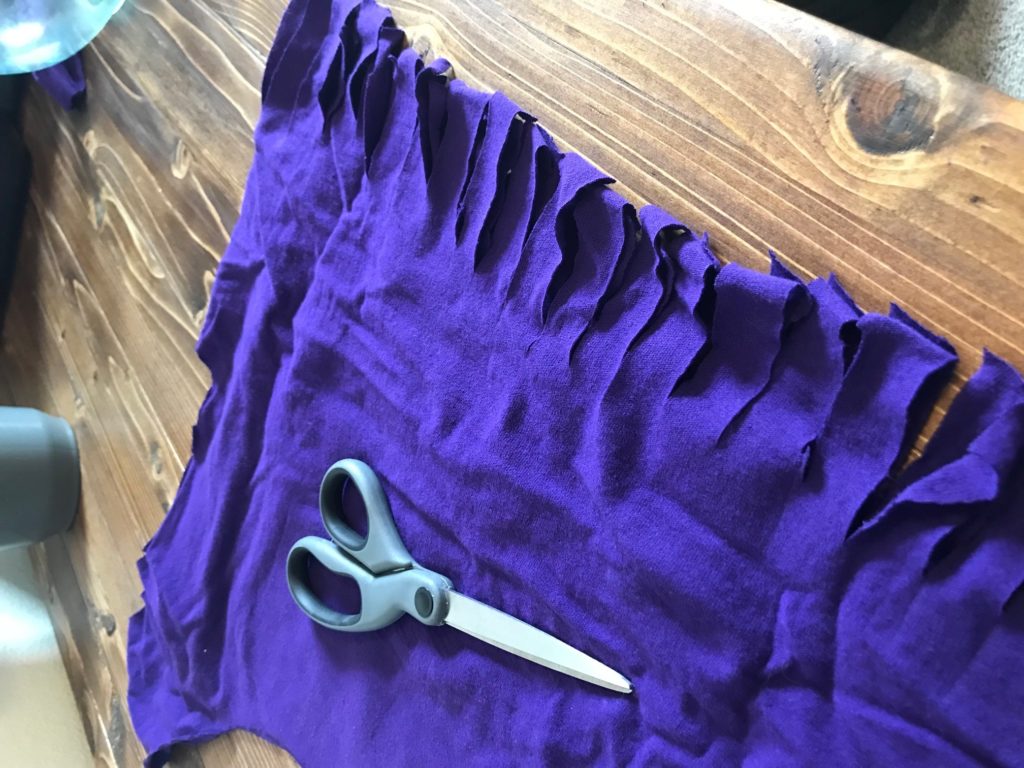 Tie the fringe
Keep the front and back pieces of the fringe lined up, then tie the front and back pieces together in double knots. Complete the entire row of fringe.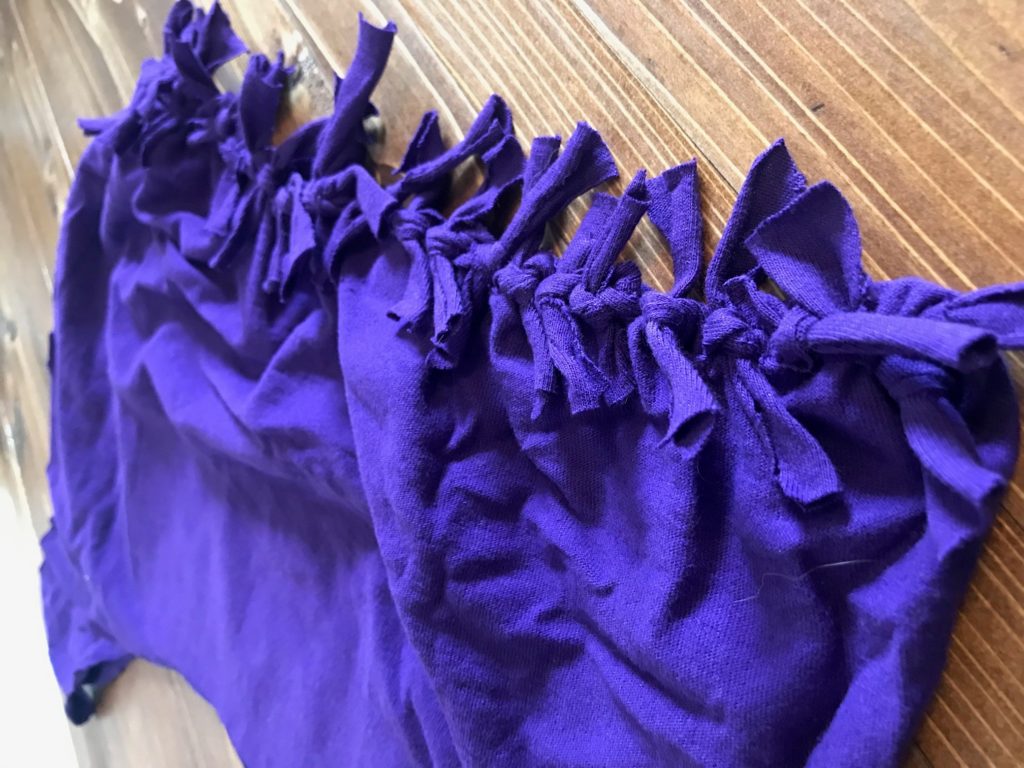 Complete the tote
Turn the t-shirt right side out and if you'd like some extra strength tie the straps in knots. If you want the fringe to be an added embellishment, then tie it on the outside of the bag. Enjoy your snazzy new bag by taking it to the grocery store and cutting down on your plastic use.