We're back!
We appreciate our customers for being patient with us while we had our temporary shut down due to COVID-19. We are continuing to take several efforts to reduce transmission of the virus among employees and our customers. With that being said, businesses are slowly starting to open back up, but that doesn't mean everything is going back to normal. Here at Creative, our employees are wearing face masks and asking that customers participate in our curbside pick-up method as opposed to coming into the office. We know we aren't the only ones wearing protective face masks while on the job! We have a few microfiber face masks available you can get customized with your company logo. As odd as it sounds, face masks are an essential to your everyday attire right now and why wouldn't you want to rock one  that can be customized?
100% Microfiber Multi-Functional Scarf / Neck-Wrap / Tube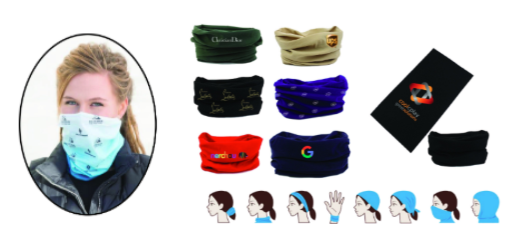 This particular face mask is multi-functional and serves as a scarf, head wrap, hair scrunchie, bandanna and any other style you can come up with! But since we're, you know, in the middle of a pandemic, we figured the main function you would use these for are masks. There is a larger imprint area than any other which gives you more than enough room to have your company logo imprinted and shown off to perspective customers.
Of course masks are much more essential right now than they may be in the future, but since this mask is multi-functional you are able to use this year round, pandemic or not! You will really get your bang for your buck with these since they are universal and will almost always serve a purpose in your life.
100% Microfiber, Vivid Full Color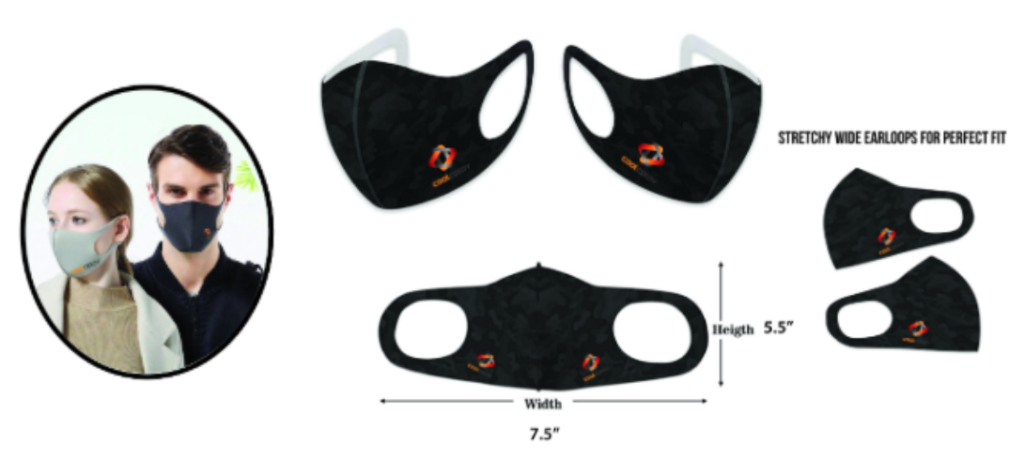 These microfiber masks are made from a stretchy material so it feels more comfortable and can adjust to your needs. They can be thrown in the washer and reused for years.. and we love a good environmentally friendly product!
Bella + Canvas Jersey Daily Face Cover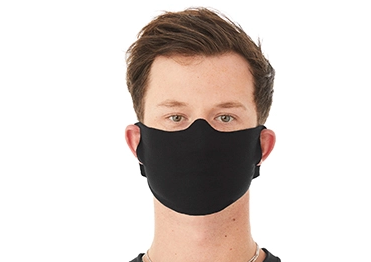 If you have ever had the pleasure of owning one of Bella + Canvas' shirts, then you understand the quality of their jersey material… angelically soft.  This face cover from Bella + Canvas is a soft jersey material that stretches and is easily adjustable and breathable.. and did we mention it's soft?
If you are interested in purchasing these masks to promote your goodwill, brand, company etc. to spread your message during a time of uncertainty, contact a salesperson today at (814) 835-1000.
Note: There is no guarantee items will protect users from any illness.