It's finally here. Any questions you may have about embroidery are going to be answered!! Well, at least some of them.
Here at Creative, we love to sit down with our customers and really discuss what they want so their final product turns out to be exactly what they envisioned. Embroidery has been a very traditional form of decoration on things like polo shirts, blankets/quilts, jackets, hats and many more. But first, lets talk a little bit about what embroidery is.
What is embroidery?
Even if you don't think you're familiar with embroidery, it's more than likely that you own something in your household that has been embroidered! Embroidery is the art of adding design to items using thread and a needle. Back in the day, you might picture a circle of women embroidering blankets in their rocking chairs… But times have changed! We have embroidery machines that get the job done fast and can do more than one garment at once. We can give a giant thanks to the evolution of technology for that one!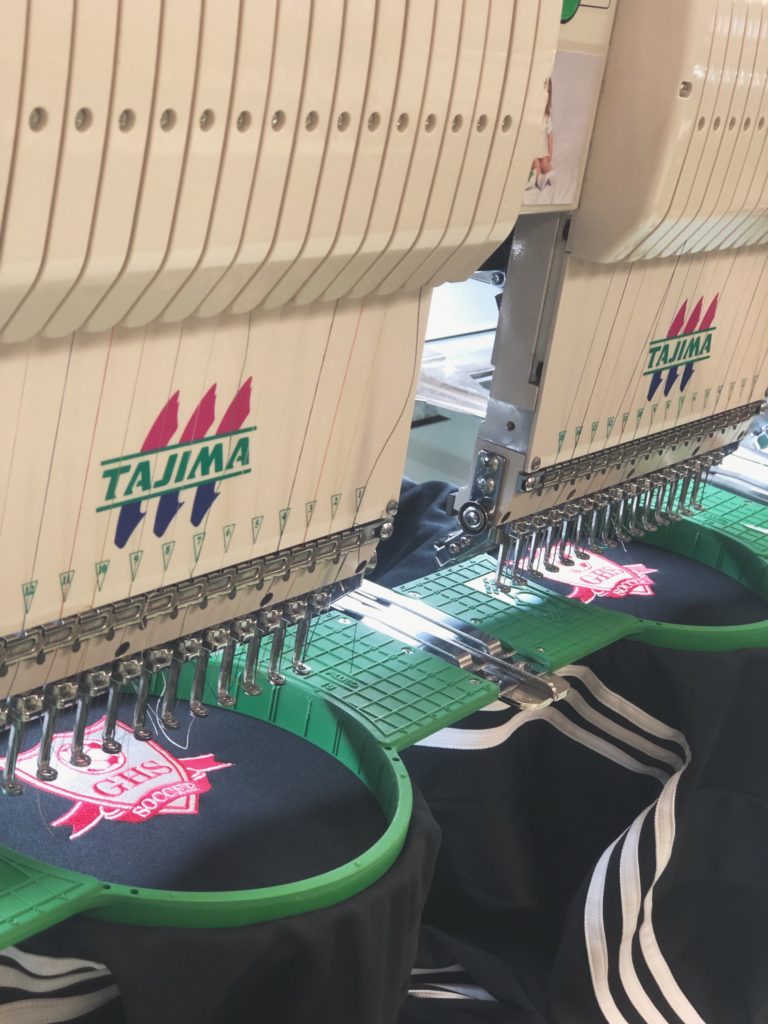 What can be embroidered?
The answer to this question varies, because we often get customers that come in and ask for all different shapes and sizes of  things to be embroidered, but here are a few popular items we decorate on a daily basis:
Hats (ball caps)
Beanies
Sports jackets
Blankets
Hoodies
Cardigans
Polo shirts
Do you have a minimum?
Typically when there is an embroidery order, we encourage that the order consists of at least 6 items. This is mainly due to the amount of time and work that goes into the process that happens before embroidering the shirts like ordering, submitting artwork, etc.
If you are curious about the art you wish to get embroidered, contact a salesperson and they will be more than happy to answer any questions you may have