Many of you may still be working from home, or are back at the office. Either way, face covers are going to be mandatory for quite some time even after things begin to open back up and quarantine gets lifted. You may have already picked up a new hobby while staying home, like sewing or cooking new recipes you found on the internet. Well, we are about to introduce a new hobby that will actually come in handy during these difficult times. A popular quarantine activity is mask making, and we are about to show you an easy, no-sew DIY face mask tutorial made with a t-shirt!
While making t-shirt masks, you can kind of wing the measurements or you could find a template online that best matches your size. We used the template from jennifermaker.com that allows you to print out her template and offers different sizes from youth small to adult large.
1. The very first thing you're going to do is find a t-shirt you have around your house you no longer wear and are willing to cut up for this activity. Being a screen printing company, we have a few old t-shirts laying around!
2. The next step is to lay your t-shirt down on a solid surface so you can cut easily, like shown below.
3. Next, you're going to fold the shirt over in half, like this: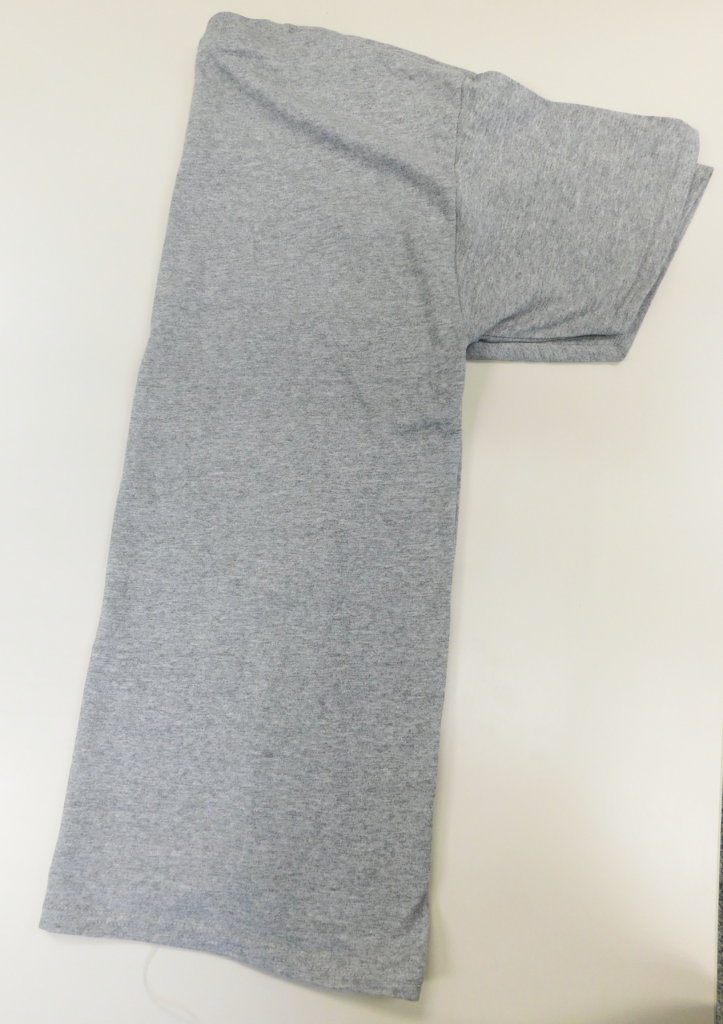 4. Use your template you found online and place it on the fold of the shirt. You're going to want to cut through both layers, then fold it in half again to cut out the ear holes. We chose to cut it out in the shape of a heart because we thought it looked neat. You can do yours in a triangular shape or a heart, whatever you think will work best for you!

5. Then, you're going to lay the masks out flat. It may not look picture perfect depending on what type is scissors you used, there is bound to be some uneven edges… but that's okay! Use the ear holes to wrap around your ear and tuck down the pieces to make it look more neat. You are able to use both layers to double it or you can use the layers as two separate masks, but we encourage that your double the layers for better protection.
Voila! You now have a face mask that only required an old t-shirt and a pair of scissors! Here is the finished product below. Such an easy and fun activity if you are looking for things to do while stuck at home.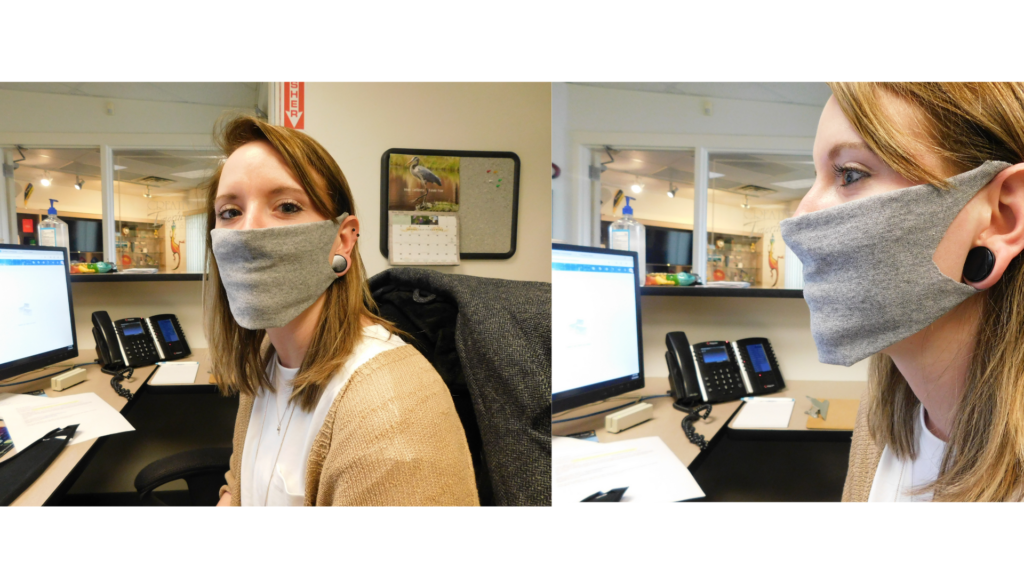 *Note: There is no guarantee items will protect users from any illness.