We have a lot of history with the Annual "Charities for Children, Inc." Adult Bowling Tournament… 32 years to be exact.
Eastway Lanes is hosting the 32nd Annual "Charities for Children, Inc." Adult Bowling Tournament, and this is our 32nd year making their t-shirts. Since we have been working with this organization for over two decades, we have developed amazing relationships with the people involved. This event has made a large impact on our local children's charities with 100 percent of the money raised going to local organizations. Since their very first tournament in 1989, they have raised a grand total of  $515,118!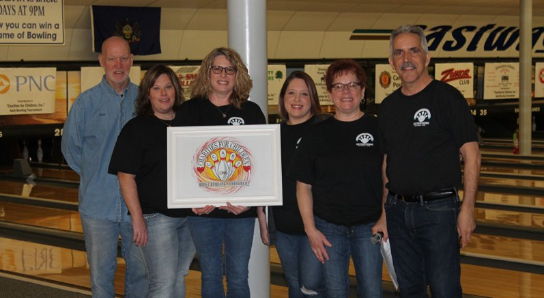 Year after year a new t-shirt color is chosen, and every year it has been different. The color of the shirts are not revealed until the day of the event (the anticipation is real!!!).
Rick Mackowski has been coming to us with ideas for t-shirt designs for many years. "Any time we needed an idea for a change, you guys have always had a creative suggestion. We needed a color change every year, and now going on our 32nd year with Creative Imprint, they still always have a color change for us."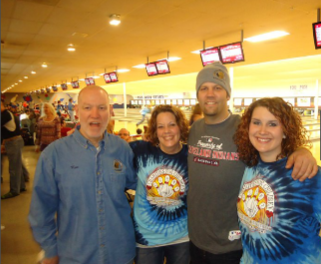 They have chosen the 14 charities based on the different help and guidance they have to offer for the children's specific needs, which include: Shriner's Hospitals for Children, Make- A-Wish, Barber National Institute, Family Services and many more.
The event takes place on Sunday March 29, 2020 at Eastway Lanes. There is a $30.00 entry fee and a free Taco Bell breakfast and pasta dinner for all bowlers after their shift at the White Buffalo Bar and Grille.
To us, this is more than just a charity event. Each year Rick  brings in the t-shirts we have done every single year, and we are able to see how our screen printing capabilities have evolved over the past two decades. It proves how much the tournament has grown by gaining more sponsors and participants, and has developed into a staple event in the Erie community.
If you are interested in participating in this event, visit Charities for Children for more information. Bowlers that enter before March 1 will receive a free t-shirt, and the first 250 people to sign up are able to attend Jr's Comedy Club show on Thursday, April 2.
Below is a photo of the very first Charities for Children shirt with sponsors from 1989 next to the 2019 shirt with all of the current tournament sponsors.