You hate to hear it, but as Jon Snow would say.. Winter is coming. Well, maybe were getting ahead of ourselves, but Fall weather is quickly approaching. Some people might have a hard time switching from shorts and t-shirt weather to slowly but surely bringing out their winter wardrobe, but we aren't some people. For us, this means we get to design and print more hoodies and sweatpants, aka cozy weather apparel!
Here is a list of the few of MANY popular sweatshirt options we have to offer:
Tie-Dye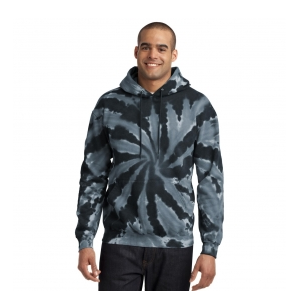 Duuude, tie-dye is back and better than ever. Lately tie-dye has been a popular choice for t-shirts this summer, and it's looking like its continuing into the next season. With this Tie-Dye Pullover Hoodie, you can choose to go with the typical rainbow or get your school or company color by choosing two different shades. We all have at least one tie-dye item still in our closets from years ago.. well bring 'em back out! It's time to get them customized and back into your every day wardrobe.
Beach Wash Crew neck
We're starting to think everyone is getting confused with the times.. because not only is tie-dye back, but pigment-dyed garments have also made their way back into everyone's closets. Doesn't this style remind you of the good ole '90's? These Beach Wash Sweatshirts are perfect for the chilly summer nights, but even better for outdoor fall activities. Getting your sport team or company logo placed in the center gives it that vintage look that everybody has been loving lately!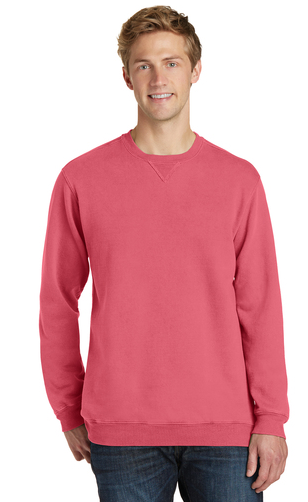 Lightweight Fleece Hoodie
Who doesn't love the feel of a nice lightweight fleece hoodie? These never go out of style. Lightweight Hoodies are PERFECT for when the office is a little chilly and you need a light sweater! This style is also universal, you can wear it with almost any outfit and its good for all seasons. We love a sweatshirt that is stylish but also so comfortable.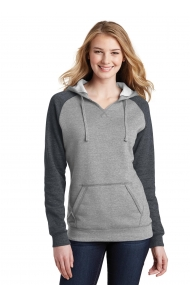 If you love these styles or are still stuck on which sweatshirts to buy this season, contact a sales rep for many more options. We're positive you will find the one that is perfect for your fall attire!